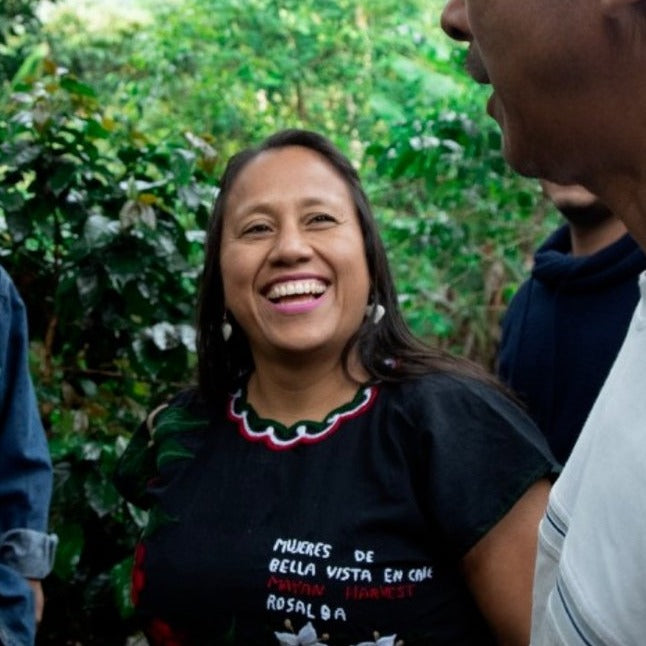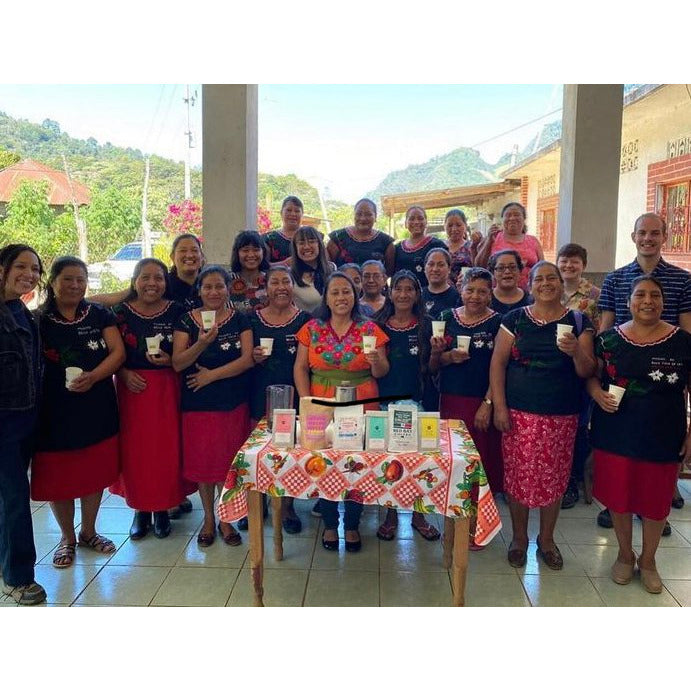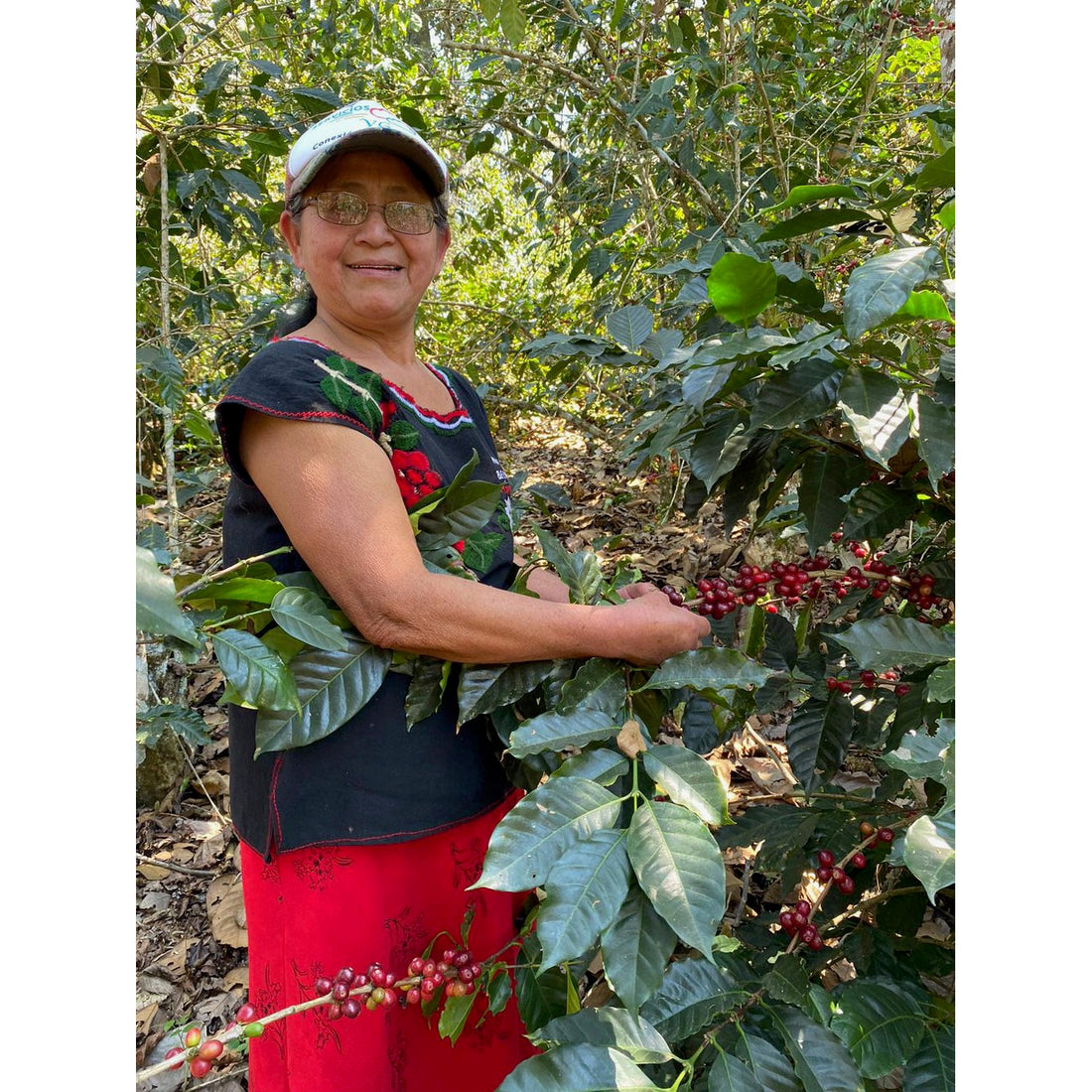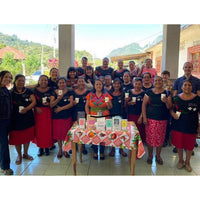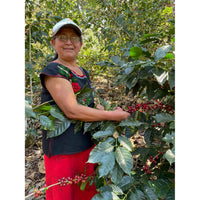 • All packaging and labels are compostable.


Photo courtesy of Royal Coffee Imports
About the farmer
Bella Vista is a women's co-op of 168 family-owned farms in Chiapas, Mexico. Rosalba Cifuentes Tovia is the woman behind the efforts, ensuring the group receives higher prices for their coffee, and guaranteeing traceability by importing directly to Oakland, California. 
Read our blog post which includes meeting Rosalba in San Francisco, CA.
Another great interview with Rosalba.
Coffee details
Tasting Notes: Plum jam, black cherry, chocolate syrup
Type: Single-origin Mexico
Roast Level: Medium
Process: Washed
Elevation: 1550-1650 masl
Region: La rinconada, El progresso, Unión progreso, Barrio ontaña and Bella Vista, Chiapas
coffee delivered
Subscriptions available
All our coffees are available on subscriptions. Get a delivery every 2 or 4 weeks.
Shop subscriptions
occasional Newsletter
STAY UP-TO-DATE
New coffee offerings, deals, and more. Get 10% off your first order!